Setup A No-Obligation POOL and Give it a Test Drive!


SETUP YOUR CONTEST



Run Your Own NFL Survivor Contest!
Manage your NFL Survivor contest with us. Invite your leauge members and anyone else you want to participate.



SURVIVOR POOLS are easy to play and maintain. Simply, an entrant picks one NFL team each week to win. Each NFL team can be chosen only once during the season. So, if you choose Dallas the first week, you can't choose them again. The object is to NOT lose. If you pick a loser, you are out. The last entrant standing wins.




RENEW YOUR LEAGUE FOR THE NEW SEASON AND RECEIVE USE OF THIS CONTEST FOR FREE!



FEATURES:
Point/Click Bracket Entry
Sizes to all devices: Phone, Tablet, PC
Customize With Your Images/Text
Up to 400 Entrants/One Low Price
Automated Results Calculation
Live Games Ticker
Email results to your entrants
No Banner Ads or Registrations
Track Monies Paid
EASY POOL ENTRY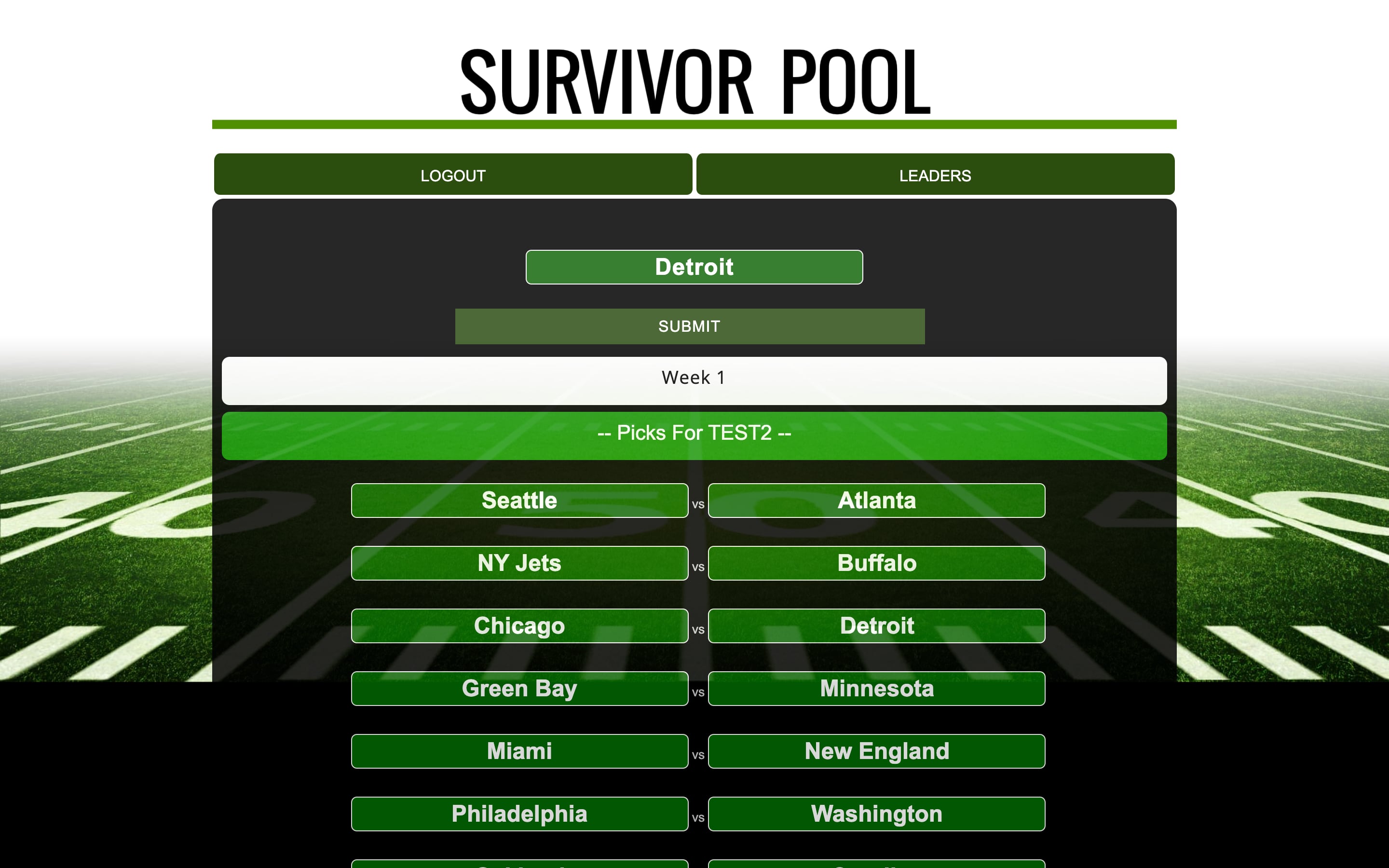 Point and click to make your picks. Advance teams all the way to the final game.

LEADERBOARD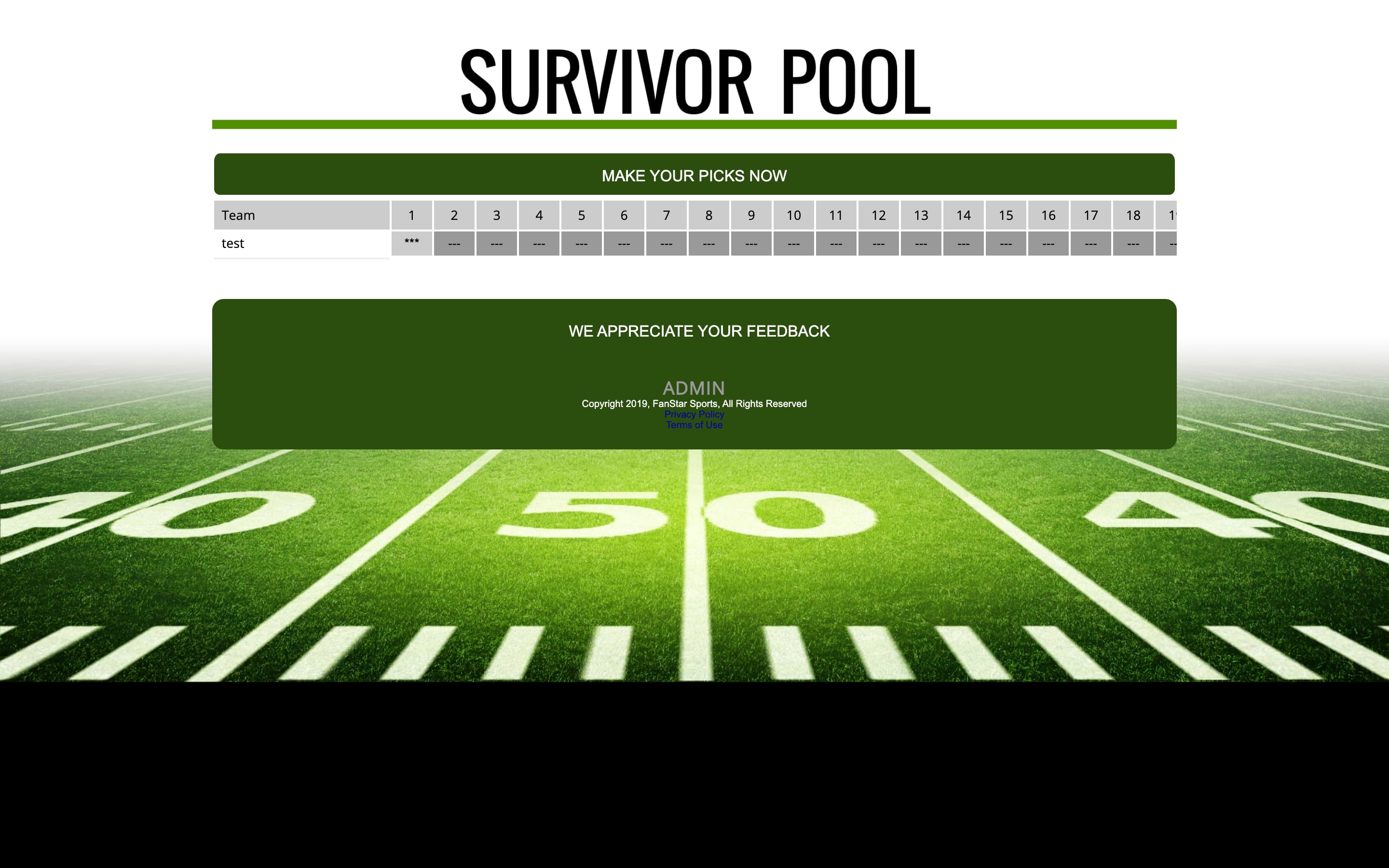 Many way to view and analyze the results of your contest.
Setup A No-Obligation POOL and Give it a Test Drive!
SETUP YOUR CONTEST