Setup A No-Obligation POOL and Give it a Test Drive!


SETUP YOUR CONTEST



Run Your Own Super Bowl Squares Contest Online!
For every football fan, the coupe-de-gras of the season is the Super Bowl. Usually, at your Super Bowl party, someone will start a squares pool in which you fill in a grid of 100 squares. For the first time, this can now be done online. Share the fun of the game with not only your party invitees, but friends from all over the internet.

The object of the game, of course, is to choose/buy the right squares that match or correspond with the quarter totals of the Super Bowl. Once all the squares have been purchased, the site will then set the random numbers that correspond to each row and column. Its with these numbers that you match the last digit of the game score with the column number and row number you have chosen.


RENEW YOUR LEAGUE FOR THE NEW SEASON AND RECEIVE USE OF THIS CONTEST FOR FREE!


STANDARD FEATURES
Online Entry
Customize with Your Banner
Optional Online Payment
Set Quarter Awards
Set Max Picks per Entry
Add your texts and instructions
Customizable Text/Images/Colors

Standard and Scramble Ways to Play
View picks in Grid Format
Printable Forms/Results
NO AD BANNERS/SPAM EMAIL
Invite Your Friends
Mouseover to see your picks in table
MORE SCREEN SHOTS
EASY POOL ENTRY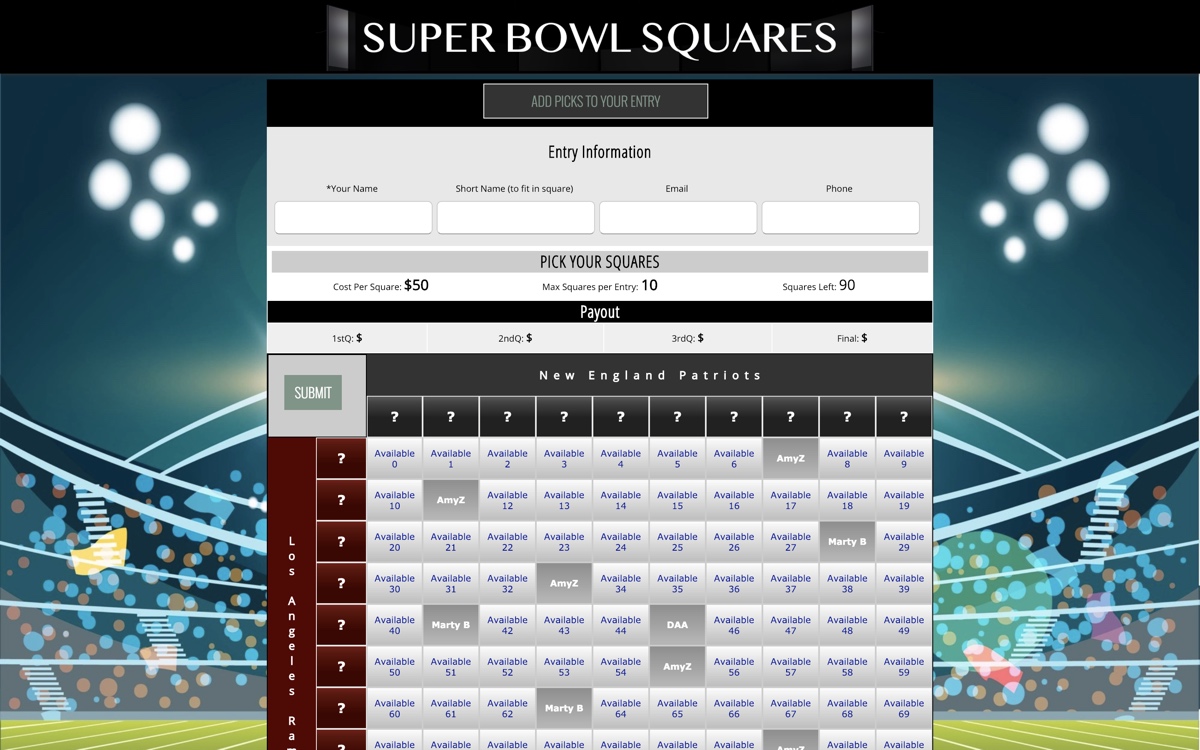 Point and click to RESERVE your picks

CUSTOMIZABLE ADMIN FEATURES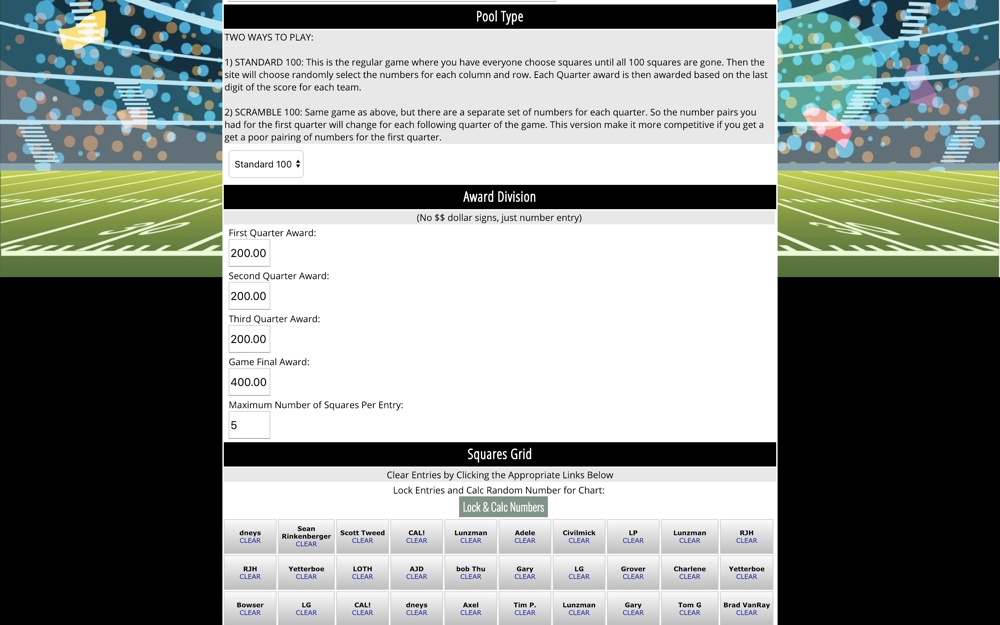 View all entries in a navigable grid format; mark paid or unpaid;
Setup A No-Obligation POOL and Give it a Test Drive!
SETUP YOUR CONTEST