SETUP YOUR CONTEST



Run Your Own NFL/College Contest!
Manage your NFL/College Pickem contest with us. Invite your leauge members and anyone else you want to participate.



PICKEM POOLS are easy to play and maintain. We track weekly and YTD results. Choose from college or the pros. Limit your games to specific conferences or top 25 teams





FEATURES:
Point/Click Bracket Entry
Sizes to all devices: Phone, Tablet, PC
Customize With Your Images/Text
Up to 400 Entrants/One Low Price
Automated Results Calculation
Live Games Ticker
Email results to your entrants
No Banner Ads or Registrations
Track Monies Paid
EASY POOL ENTRY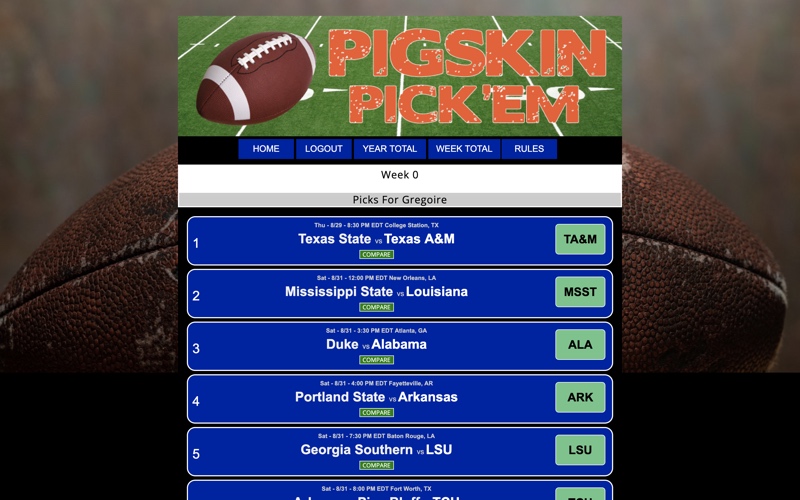 Point and click to make your picks. Advance teams all the way to the final game.

LEADERBOARD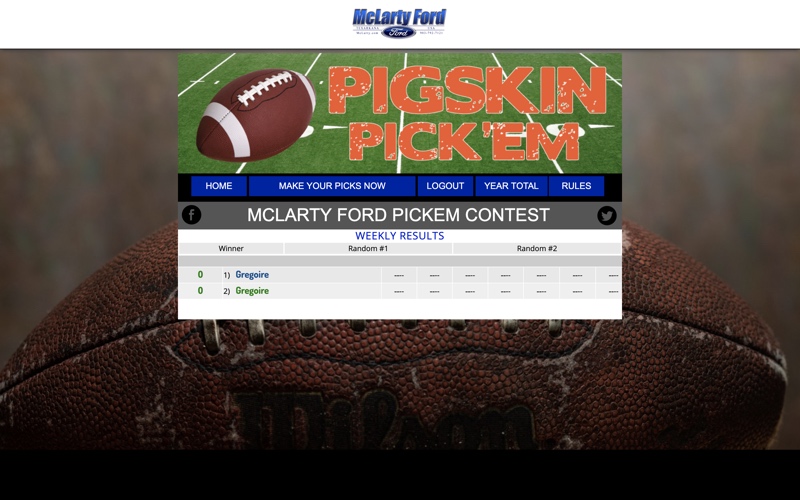 Many way to view and analyze the results of your contest.
SETUP YOUR CONTEST